Regents Daily News: February 22, 2017
Students Shine at Regional History Bee
Four Regents students qualified for the regional competition of the National History Bee: Mason Rasberry, Kelso McEntire, Cate Baker, and Ella Li. It was a great honor for these students to join the competition in Houston on February 17, 2017.
Mason and Kelso each made it to the Championship Round (top 8) of their age divisions. In addition, we are proud to announce that Mason, Kelso, and Ella qualified for the national competition in Atlanta in June.
Great job, young historians!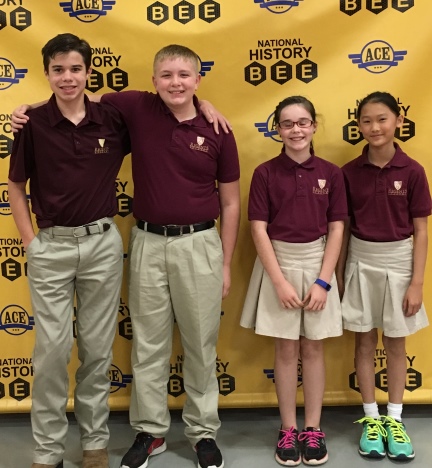 Share This: