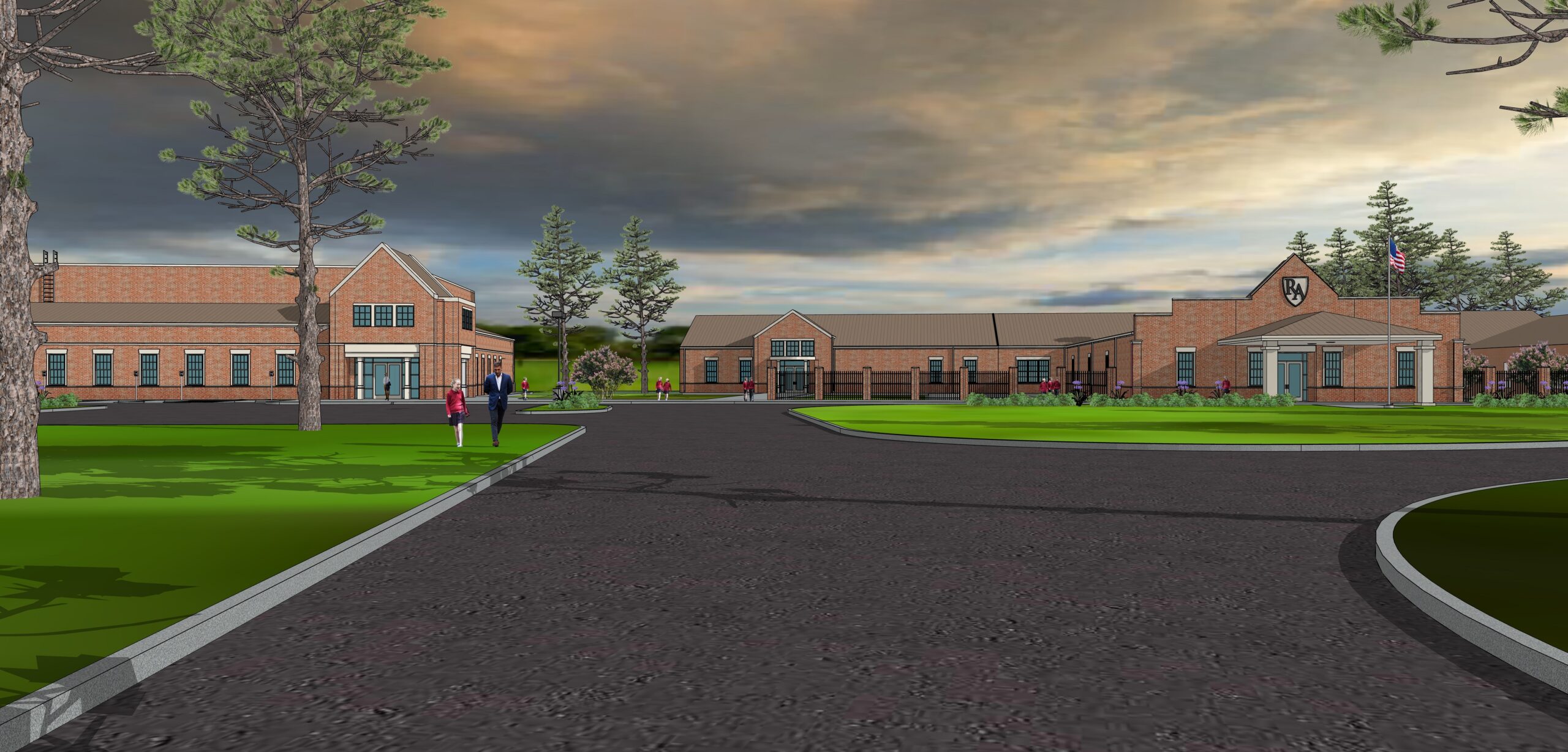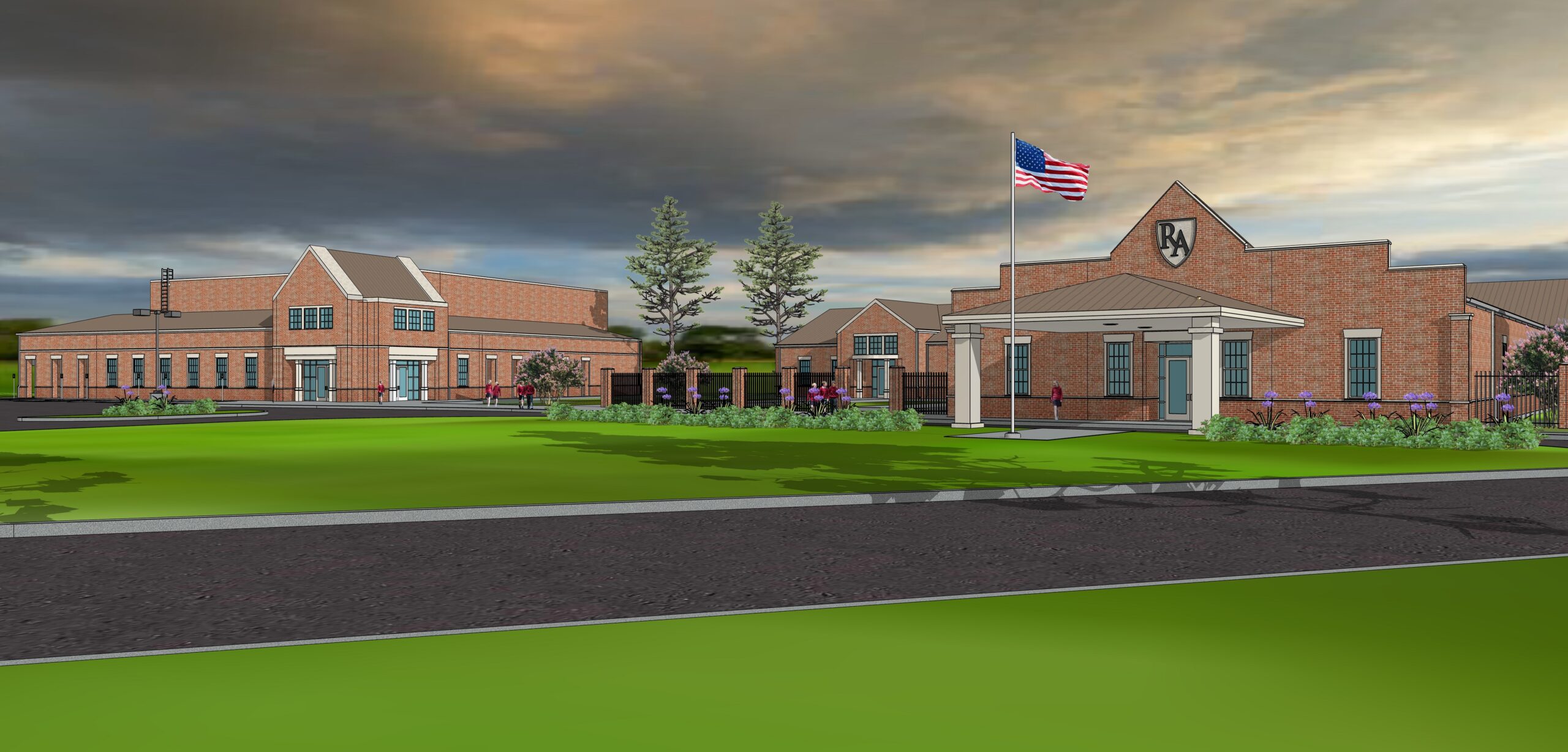 "Growing and Building"
For 20 years, Regents Academy has served the Nacogdoches community by offering families a decidedly classical and distinctively Christian education. As a fully accredited, nationally ranked PK-12 private school, we have graduated over seventy-five students and conducted thirteen BIG Serve fundraisers, seeking to produce students who display virtue and mature character, sound reason and faith, and service to others. By God's provision, we have continued to grow as a school community, with almost every grammar school classroom very full of students. With plans to expand to 270 students over the next several years, we have an immediate need for several capital projects.
Phase 1 of the Eagle Campaign exists to raise approximately $5,700,000 for the following items (pictured left):
Athletic center (~11,000 sq ft)
Parking lot
New driveway
Five new classrooms (~5,000 sq ft, for grammar school)
Exterior renovations to the current main facility
Debt retirement
How can you partner with us?
PRAY – Join us in rejoicing in God's faithfulness as He continues to provide the resources and support needed for this construction project. Please pray that the work we are doing within these walls will raise up a generation of wise, virtuous, and thoughtful Christian leaders.
PLEDGE – A pledge is a promise of a donation that will be collected later. By paying out a sacrificial donation over three to five years, you are steadily building into the future of our school's students and campus. You can choose your own pledge amount and payout schedule.
GIVE – God has bestowed many blessings on all of us, but He did not give us these gifts only for ourselves. Instead, we are called to use our gifts – our time, treasure, and talents – to serve and glorify God. For larger, one-time gifts, please contact the school's headmaster, Dr. Preston Atwood ([email protected]; 936-559-7343).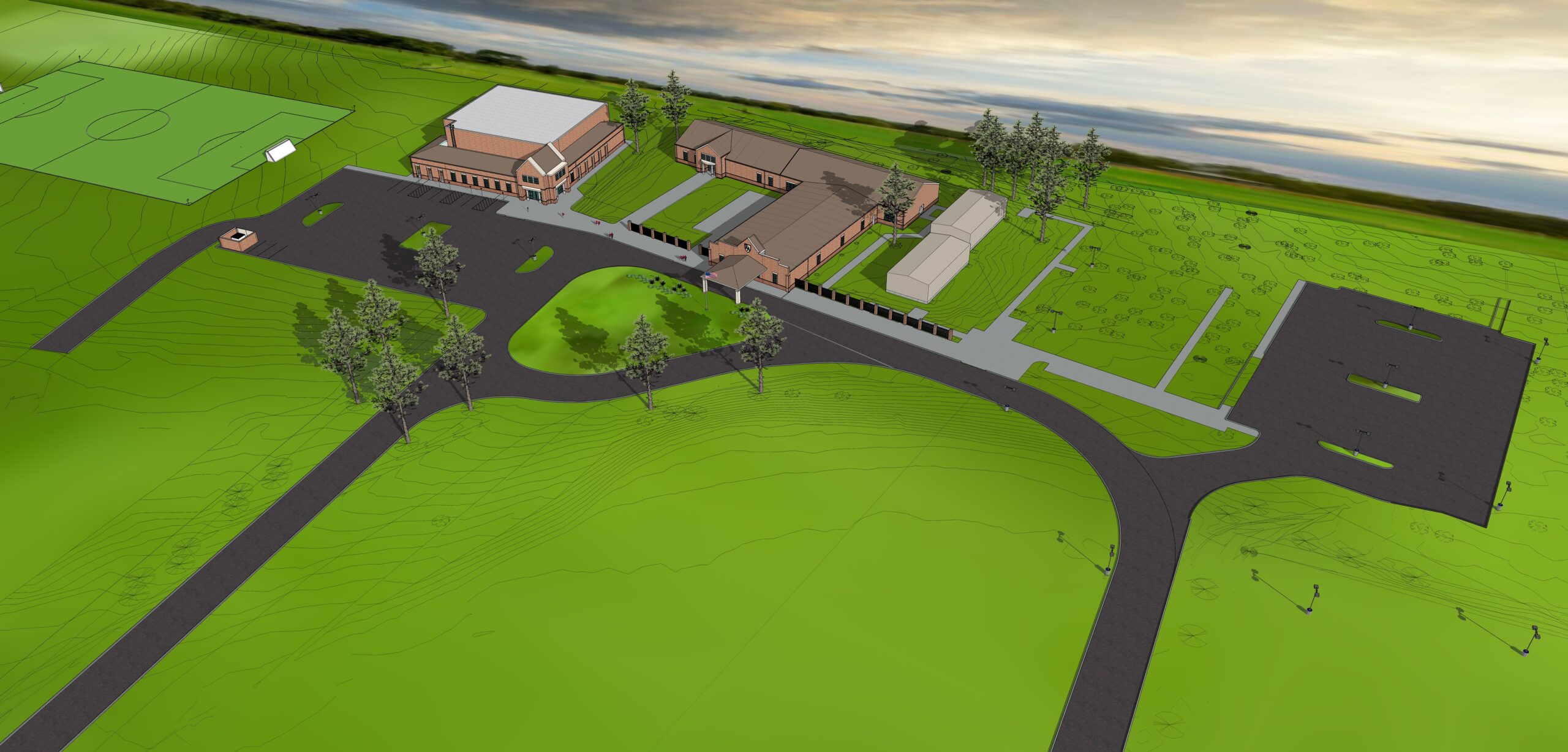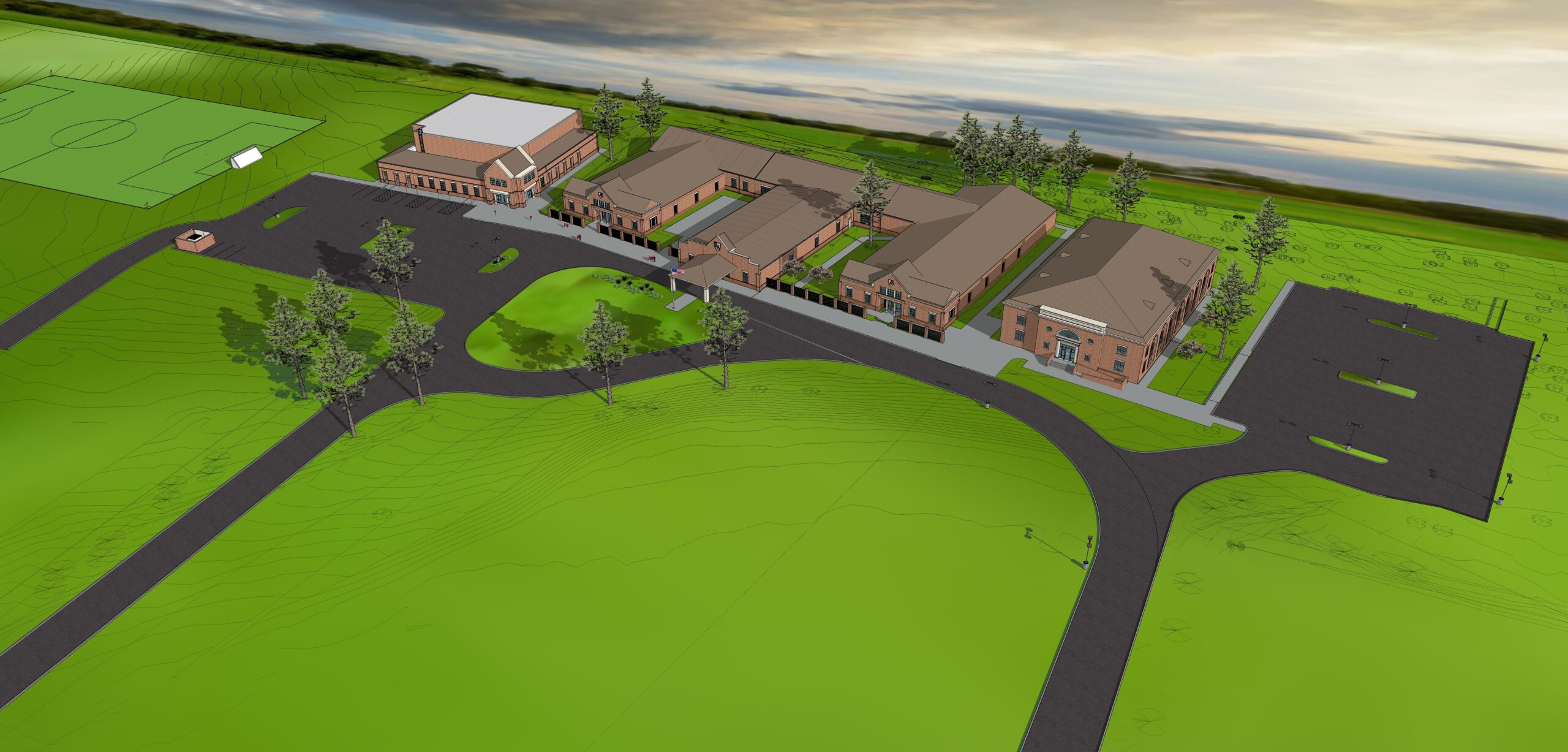 Campaign and Construction Update
Currently, we have raised approximately $1,868,000 in cash and pledges, not including over one million in the way of in-kind contributions from local contractors. The mass earthwork for the entire master plan has been completed (pictured below). Current projects include:
finishing the other half of the new half-circle driveway;
updating the school's electrical design to accommodate all the new brick-and-mortar construction;
wrapping up the construction documents; and
bidding out the gym.
We are extremely grateful for the generosity of so many donors! Thank you!