Regents Daily News: April 19, 2012
Golden Tones
Congratulations to Regents junior Miranda Kunk!
Miranda competed in the TAPPS State Music competition held at the University of Mary Hardin Baylor last Friday. She was awarded a gold medal for her solo violin performance. The music she played was a UIL Class Rating 1 for which she received a "Superior" ranking (which means she played a selection from the top level of music and received the highest score you can earn).
This was our first foray into TAPPS Music competition. Great job, Miranda!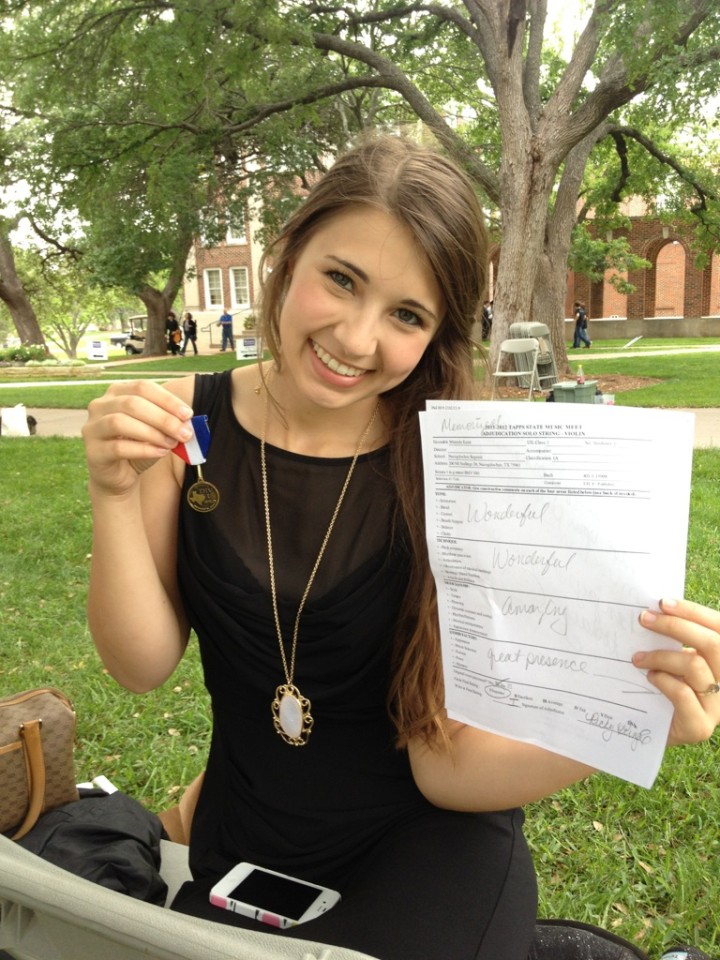 Share This: