Regents Daily News: November 5, 2019
Let's Play Gaga Ball!
Regents Academy has been blessed with fantastic playground equipment, and now we are excited to add a gaga pit for students to enjoy. Students, both young and old, have been having a great time playing gaga ball during PE and recess, especially with the sunshine we've been enjoying.
Many thanks to Gregg and Angie Nichols for their wonderful donation!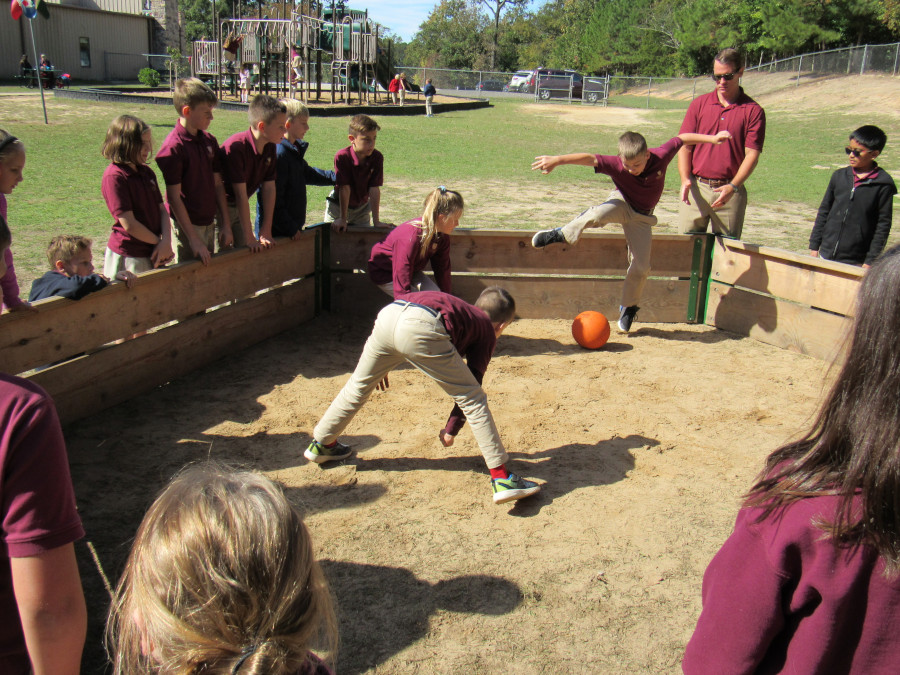 Share This: