Regents Daily News: January 26, 2017
Heeeeeere's Reggie!
We are very happy to introduce the newest member of the Regents Academy family: Reggie the Regents Eagle.
Senior Sarah Grace Alders is our school's new mascot. She was introduced at our most recent home basketball games, where she brought school spirit and lots of fun. Below is Reggie in action, with Regents students Susie and William McMorries, and Regents mom and teacher, Becky McMorries.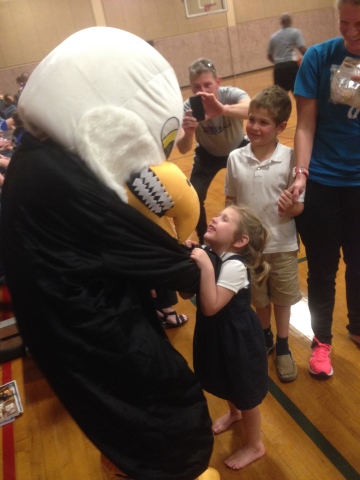 Share This: