Regents Daily News: October 11, 2022
Regents Daily News: October 11, 2022
Recognizing and appreciating the good, true, and beautiful around us.
At Regents Academy, we teach students to view the world through the lens of God's truth. While the spirit of the age says, "Beauty is in the eye of the beholder," we believe there is such a thing as objective beauty. We teach art in the classical tradition, studying the work of the old masters and training our students to have a sense of discernment and an ability to recognize and appreciate the good, true, and beautiful around us.
One of the ways we do this is by hanging quality art in our halls and classrooms. We would like to thank Kay Butchko for donating some lovely framed master prints from the collection of her mother, Ernestine Henry. This wonderful donation helps to create an aesthetically pleasing environment so vital to creative learning.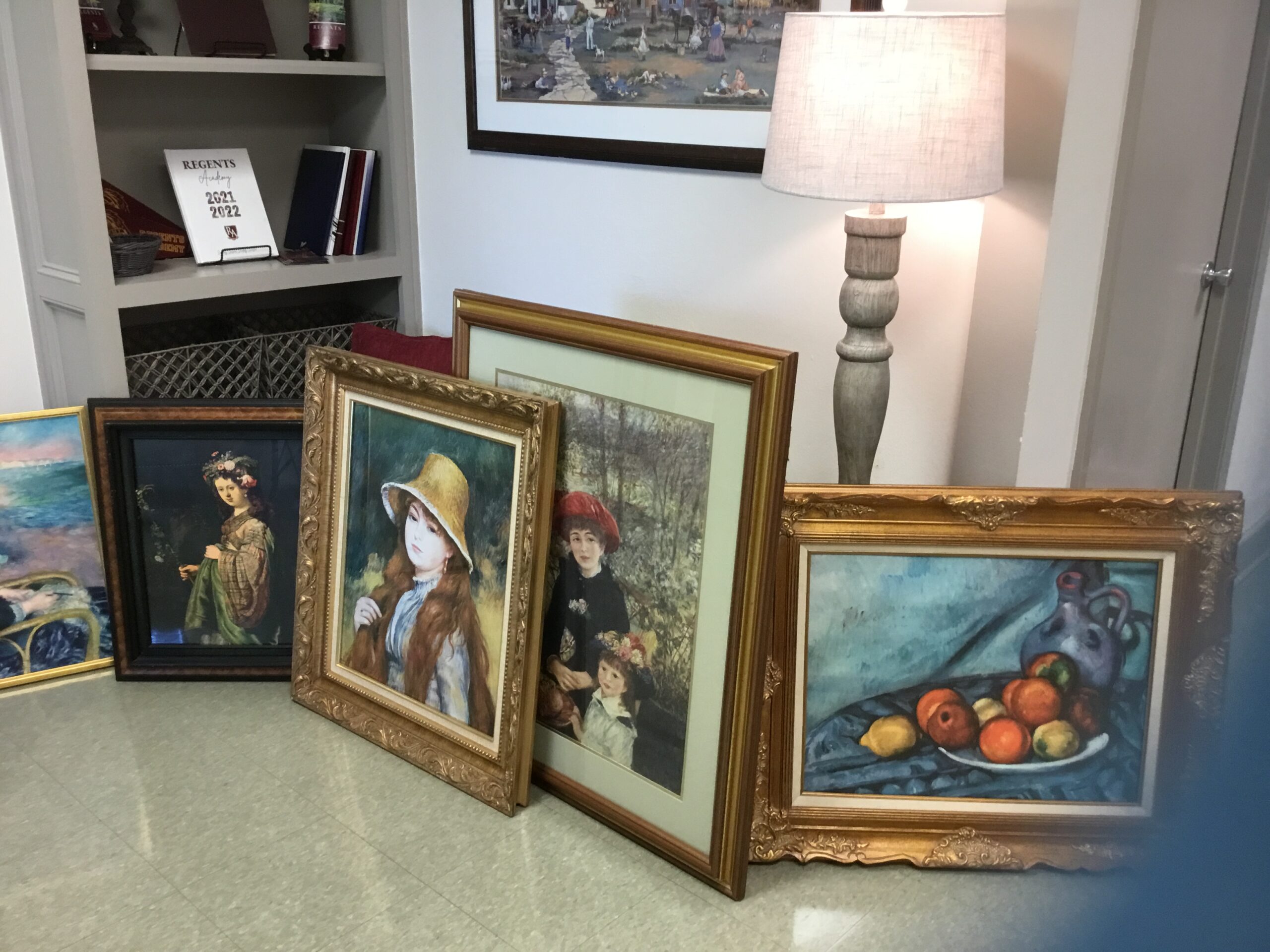 Share This: