Regents Daily News: May 28, 2016
Eagle Award for Christian Leadership
The recipient of this year's Eagle Award for Christian Leadership is Mrs. Maury Littleton. Chosen by the board for this honor, Maury serves the school as its PTO President and the Nacogdoches community in innumerable ways.
Thank you, and God bless you, Maury!
Pictured below is Pastor Booth with the Regents school board and headmaster. Left to right: David Alders, John Henry, Maury Littleton, Mark Sowell, Gigi Hebert, David Bryant, Kelly Young.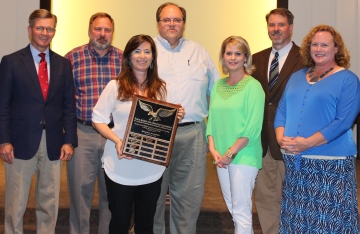 Share This: