Regents Daily News: February 3, 2017
A Visit to D.C.
Regents Academy Latin teacher Lara Sowell recently visited Washington, D.C., in service to the National Federation of the Blind. While there she visited the office of our U.S. Representative and friend, the Hon. Louie Gohmert. If you look closely, you can see a Regents pennant on the wall.
Thank you for your service, Mrs. Sowell!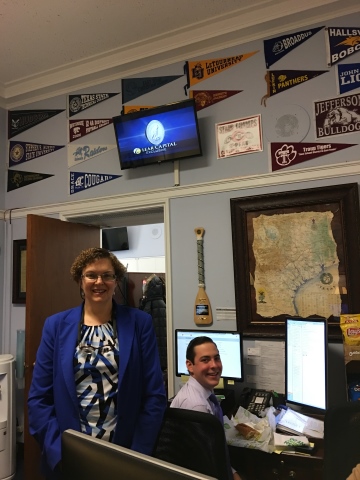 Share This: