Regents Daily News: July 15, 2011
Welcoming Mrs. LaWanna Smith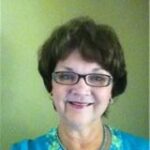 After four years of faithful service to Regents Academy Mrs. Sharon Freeland has stepped down from teaching kindergarten. Mrs. Freeland is a gifted and committed kindergarten teacher who will be missed!
However, God has provided a new teacher to step into kindergarten — Mrs. LaWanna Smith. Mrs. Smith comes to us after more than 20 years teaching kindergarten, first grade, and second grade in the Dallas area. A native of Nacogdoches, LaWanna and her husband David have three children and two grandchildren.
We are so glad Mrs. Smith is on board!
Share This: