Regents Daily News: October 22, 2018
"A Uniquely Human Ability"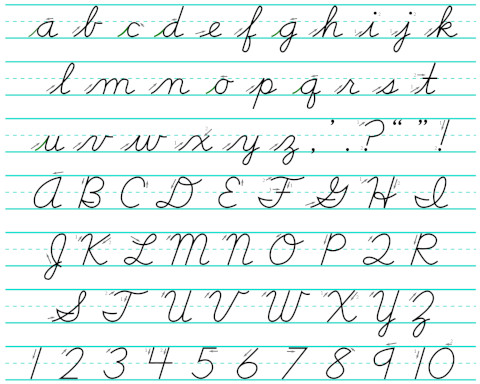 From classicalchristian.org and www.thepublicdiscourse.com:
Casey Shutt writes on how the classical Christian approach offers a fundamentally different vision of education that families fed up with a factory approach to learning find compelling:
"Dewey's dictum on the importance of a practical education lives on. The elimination of cursive from many school curricula is rooted in the notion that cursive has lost its utility; after all, people now spend most of their lives typing. A pragmatic understanding of education finds it difficult to justify the place of cursive (or any type of handwriting) in a school curriculum, just as fast food restaurants don't bother with hors d'oeuvres. However, broaden the scope of education, and cursive and handwriting become of critical importance. Andrew Kern of the Circe Institute roots the value of learning cursive within education's historic and broader purpose of 'cultivat[ing] the human-ness of the student.' Kern continues, 'Handwriting is a uniquely human ability. No other animal has ever been able to imitate it, much less come up with it.' But modern education shrinks the students down to their potential instrumentality within the economy. Consequently, the fluid grace of cursive is easily replaced by the pragmatic peck of keys."
And that is one reason, among others why we teach cursive handwriting at Regents Academy.
Share This: