Regents Daily News: April 7, 2011
Green Thumbs
The second grade students are trying out their green thumbs.
The Regents second grade teacher, Mrs. Melissa Griner, has led her students to plant a vegetable garden behind the school building. The students are having a blast. Not only do they get to learn about gardening and play in the dirt, but they get to taste their hard work, as it produces delicious tomatoes, peppers, cucumbers, squash, watermelons, and strawberries.
The class has gotten help from several members of the Regents family. Mr. Bobby Phillips (Mrs. Shannon Henry's father and Caleb and Mitchell Henry's grandfather) has been the class's gardening consultant. He also tilled up the ground for the garden. Mrs. Jolene Monlezun helped the class get a grant from Walmart to buy seeds, tools, and fertilizer.
Pictured below are the second grade class and also Mrs. Griner. Just one more proof that hard work can be fun and rewarding! And another wonderful way for our students to learn about and enjoy God's wonderful creation. The second grade class includes Levi Bertke, Abigail Freeland, Sophie Jordan, Ella Milliken, Cody Monlezun, Hayli Stanaland, Reagan Taylor,  Clayton Terrell, Connor Tolson, and Trinity Tyre.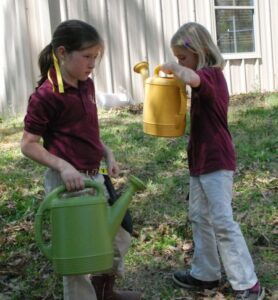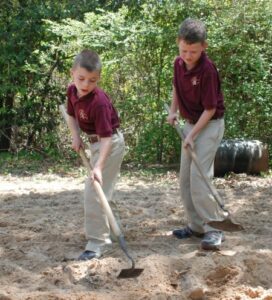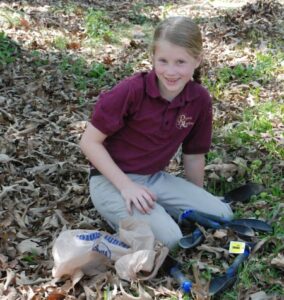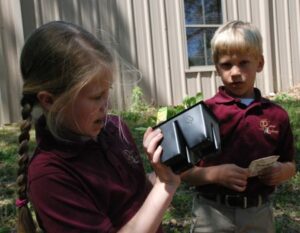 Share This: