Regents Daily News: April 21, 2011
Bravo!
Regents 7th and 8th grade students performed the comedy "Fairy Tale Courtroom" for parents, grandparents, and students in three shows on April 19 and 20. It was a huge success!
Kudos to the students and to the play's director, Mrs. Ashley Bryant. This was Regents Academy's first dramatic presentation, and it was a credit to the students' hard work and creativity.
Here is the cast on the set of the play.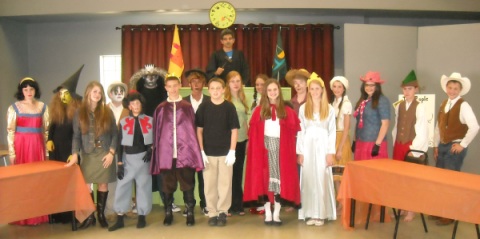 Share This: