Regents Daily News: February 25, 2019
Texas Outdoor Writer's Association Winners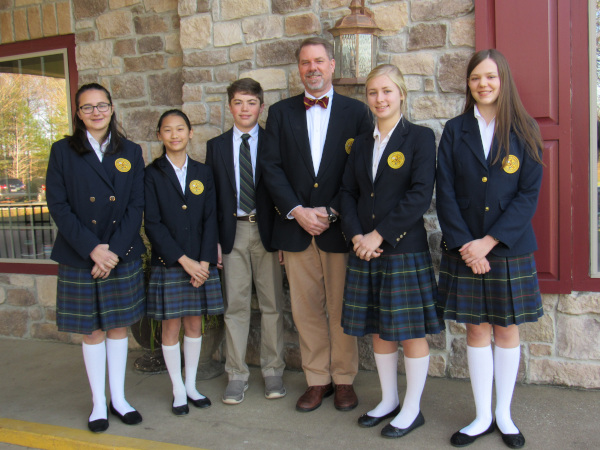 Congratulations to our Regents Academy students, who won ALL of the awards in this year's Texas Outdoor Writer's Association (TOWA) youth essay contest!
Once again, the students were asked to write about a favorite outdoor experience. They were judged from other entries in their division from around the state. In the middle school (6th-8th grade) division, eighth graders swept the division with Katelynn Anderson winning first place (and a new laptop computer!), Ella Li placing second, and Joseph Pratt placing third. In the high school (9th-12th grades) division, tenth graders dominated with Lilly Hook winning first place (and a new laptop computer) and Leah Vermillion placing second. A third place winner in this division was not announced by TOWA this year. 
Hearty congratulations and many thanks to Mrs. Sherry Wiggins for overseeing her eighth grade students' entries and for keeping all the students on track with the contest deadline.
Pictured, from left, are Katelyn Anderson, Ella Li, Joseph Pratt, Headmaster David Bryant, Leah Vermillion, and Lilly Hook.
Share This: