Regents Daily News: December 12, 2019
Spelling Bee Champ!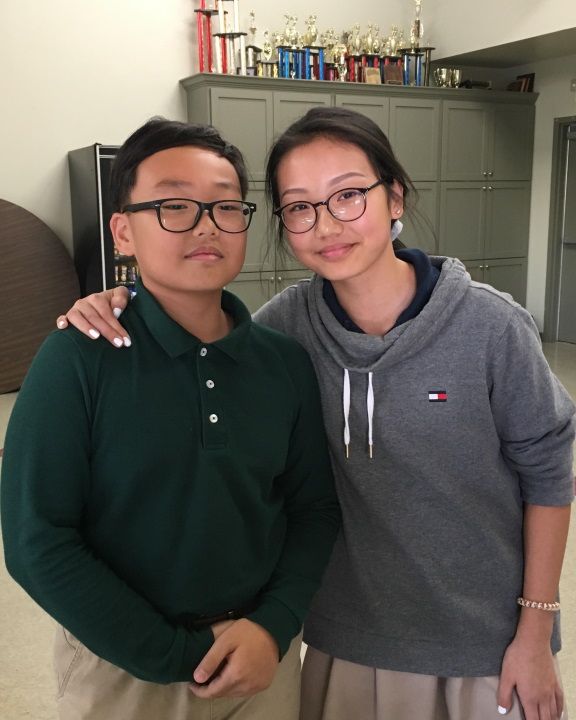 Fifth grader Dennis Choi edged out runner-up Jean Choi (yes, his older sister!) in the 14th round of the individual spelling bee to be named the Regents Academy Spelling Champion last week. Dennis correctly spelled "foppery" for his winning word. He will represent Regents Academy in the Scripps area spelling bee sponsored by the Lufkin Kiwanis Club on Saturday, February 1, 2020. The winner of this area competition will win a BIG trophy, a nice lunch at Crown Colony, and will go on to compete in the Houston regional bee in March.
Second through 7th grade teams will also represent Regents Academy at the Kiwanis area bee on February 1st, but this competition is just for fun. The winners of the K-5th grade and 6th-8th grade divisions will win trophies and a free lunch at Crown Colony, but they won't have any more competitions after this.
We are thankful to the ladies who served as judges for this year's spelling bee. Mrs. Pat Vanover, Mrs. Anna Polk, and Dr. Carmen Mackey spent their Tuesday morning helping to ensure that the bee ran smoothly. Thank you for your service!
Again, congratulations to Dennis Choi for winning our school spelling bee, and hurray for his sister Jean for winning runner-up! We are proud of both of you!
Share This: