Regents Daily News: October 27, 2017
Haiku Contest Winners
Regents Academy 4th-8th graders celebrated two of God's most magnificent gifts — poetry and autumn — with a haiku writing contest. The students each wrote autumn-themed haiku and submitted them in two categories: 4th-6th grades and 7th-8th grades. The poems are simply delightful to read, but the seniors were tasked with judging them, which was a difficult job indeed. The winning haiku were announced in Morning Assembly:
4th-6th grade: 1st place, Mary Kate Hill; 2nd place, Sydney Rotramel; 3rd place, Ella Furniss.
7th-8th grade: 1st place, Sydney Cunyus; 2nd place, Holden Kelly; 3rd place, Christian Castleberry.
And here are the winning haiku (Mary Kate's above, and Sydney's below):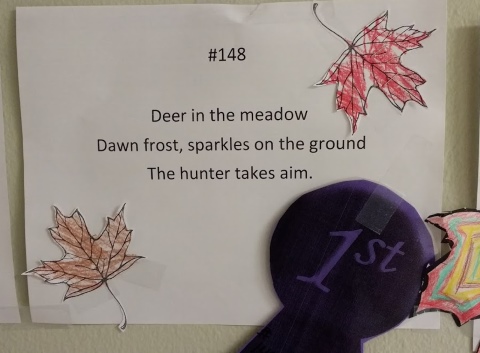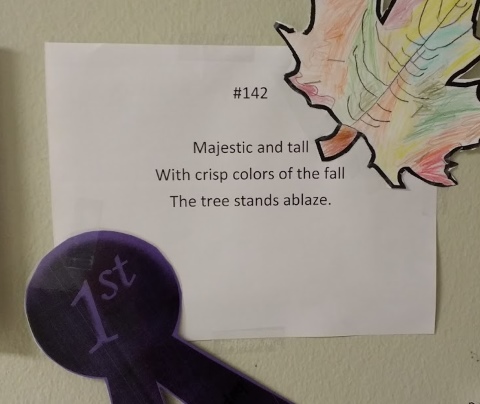 Thank you, 1st and 2nd graders, for coloring the lovely fall leaves, and thank you, Sherry Wiggins, Lori Cunyus, and Tanya Kelly, for teaching haiku writing!
Share This: