Regents Daily News: January 25, 2011
VFW Contest Winners Announced
Each year Regents student participate in the county-wide Veterans of Foreign Wars Patriot's Pen and Voice of Democracy contests.
Congratulations to the winners of the VFW's Patriot's Pen essay contest: 1st place, Anne Elisabeth Alders, and 3rd place, Rachel Hill.
Congratulations also to Mitchell Henry, who won 1st place in the Voice of Democracy audio CD contest.
Pictured below are, left to right, Akilesh Bapu, Aaron Bertke, Will Hill, Caleb Henry, Mitchell Henry, VFW representative Mr. Don Kirkley, Anne Elisabeth Alders, Kyla Alders, Rachel Hill, and a random bystander.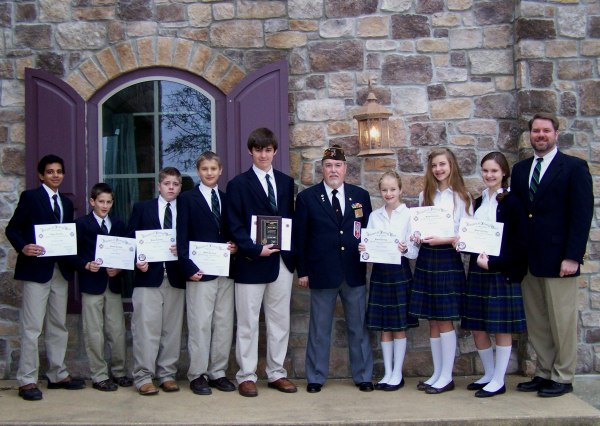 Share This: