Regents Daily News: January 19, 2011
The Eagle Award for Community Leadership: Mr. and Mrs. Ed and Gwen Cole
Earlier in January Regents Academy welcomed Mr. and Mrs. Ed and Gwen Cole onto campus to receive the school's inaugural Eagle Award for Christian Leadership.
The award recognizes excellent leadership in the Nacogdoches community and places before the students inspiring examples of service and integrity. Regents board member David Alders interviewed Mr. Cole before the school's logic and rhetoric school students and several teachers and board members. As Mr. Cole shared details about his growing-up years and his career in the oil business, the students heard about the value of saving, the power of integrity, and God's blessing on honest work.
Mr. and Mrs. Cole's names are inscribed on a plaque in the school's foyer that commemorates their recognition. The Coles have been generous supporters of Regents Academy, and the whole school family extends our gratitude and admiration. This is an award well deserved.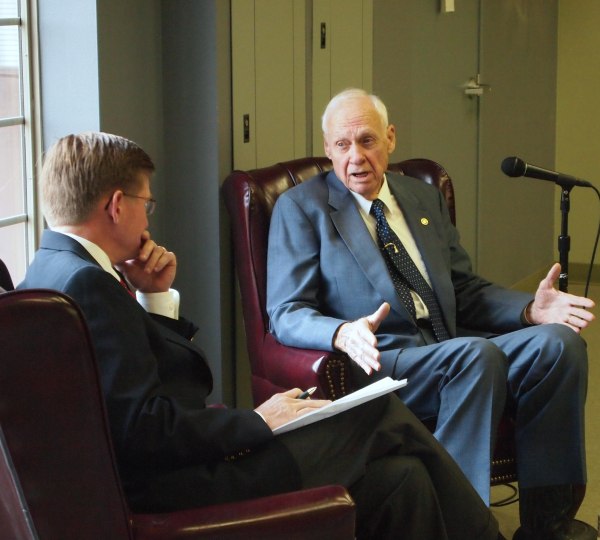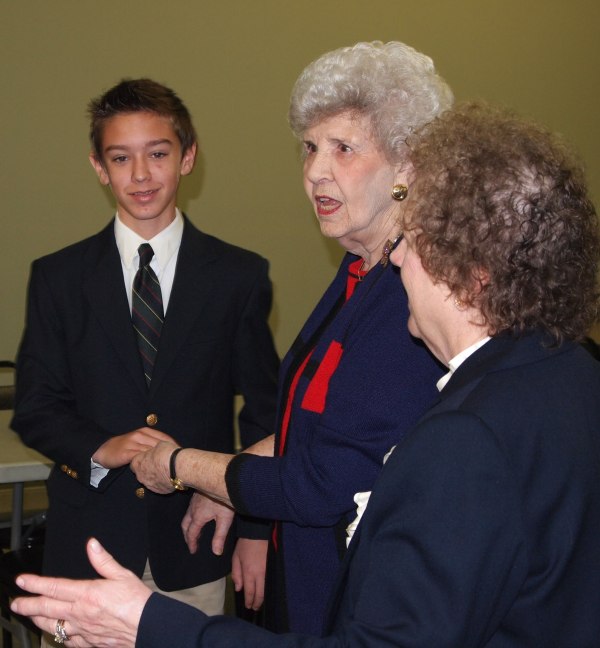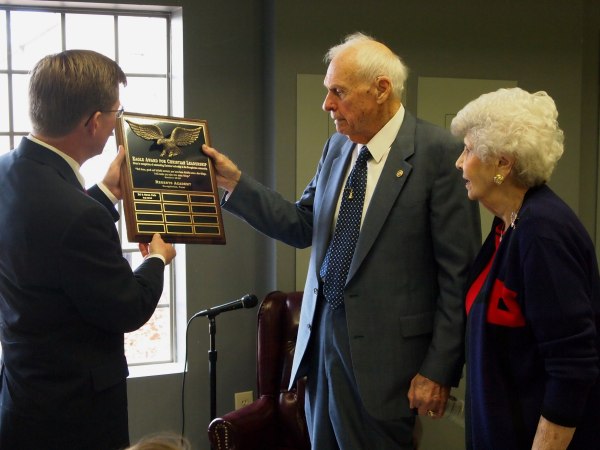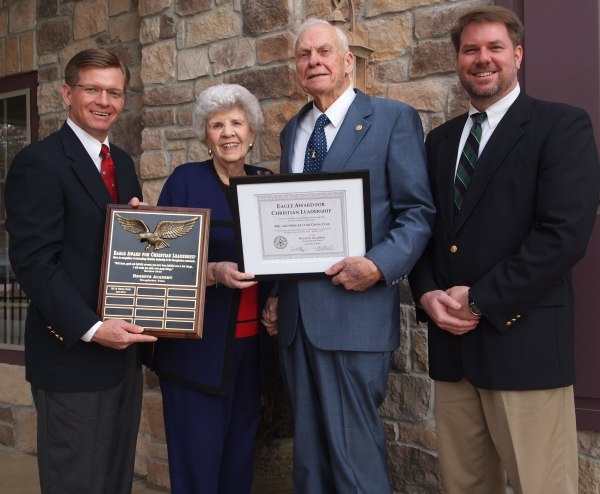 Share This: