Regents Daily News: December 24, 2012
More Blessed to Give Than to Receive
Regents families collected toys to donate to Azleway Children's Services that will benefit foster children this Christmas. Dozens of toys were collected and dozens of families participated. The Regents community is a generous group of folks.
Pictured below with several Regents students are Azleway Director Liana Berry and Shalanda Walker.
"For you know the grace of our Lord Jesus Christ, that though He was rich, yet for your sake, He became poor that you, through His poverty, might become rich" (2 Corinthians 8:9).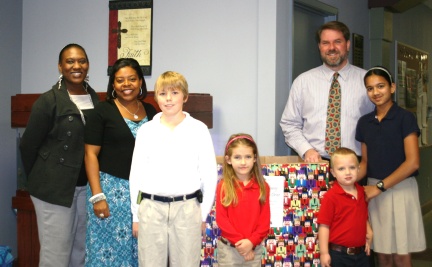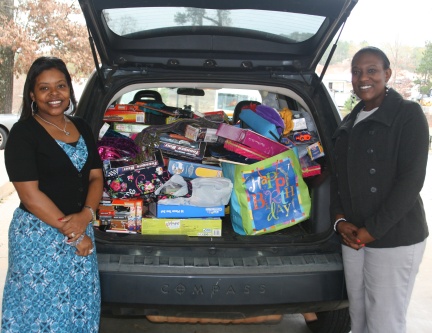 Share This: