Regents Daily News: June 21, 2018
Congratulations, Mr. Roy Bradley
Our school has been blessed to have Mr. Roy Bradley in our Logic/Rhetoric School classroom for 8 years now teaching such diverse courses as Omnibus, Logic, Algebra, Geometry, Apologetics, and Rhetoric (he's quite the Renaissance man!).
We are very happy to announce that beginning in 2018-19 Mr. Bradley will have a new title and responsibility — Logic/Rhetoric School Principal. As principal, Mr. Bradley will oversee the academic program and culture of the School of Logic and Rhetoric, and serve teachers and parents by insuring that the school's mission and vision is fulfilled in grades 7-12.
We are excited that Mr. Bradley will be able to put his gifts and leadership to work in this important and much-needed role.
Congratulations, Mr. Bradley, and we are thankful for you!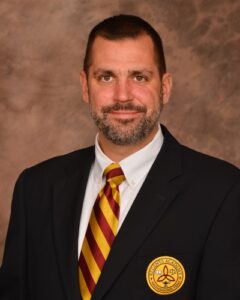 Share This: