Regents Daily News: May 5, 2023
Regents Daily News: May 5, 2023
Civil Air Patrol
On Monday, May 1, several Regents students who serve as cadets in the Civil Air Patrol were promoted. Promotion ceremonies occur every eight weeks, based on the cadets' demonstrated leadership, passing of drill tests, and training in aerospace, communications, navigation, and emergency response. 
-Abel Ketchen was promoted to 2nd Lieutenant and continues to serve as squadron commander. 
-Joelle Quant received her Wright Brothers award, completing the first landmark achievement of four phases of the cadet program, and was promoted to Staff Sergeant. 
-Micah Spradley was promoted to Tech Sergeant and recently accepted into a highly competitive program at Power Flight Academy where he will spend seven days in June studying aerospace and flying aircraft.
-Jericho Maness was promoted to his second term as Chief Master Sergeant. 
-Nate Smith was promoted to the rank of Master Sergeant.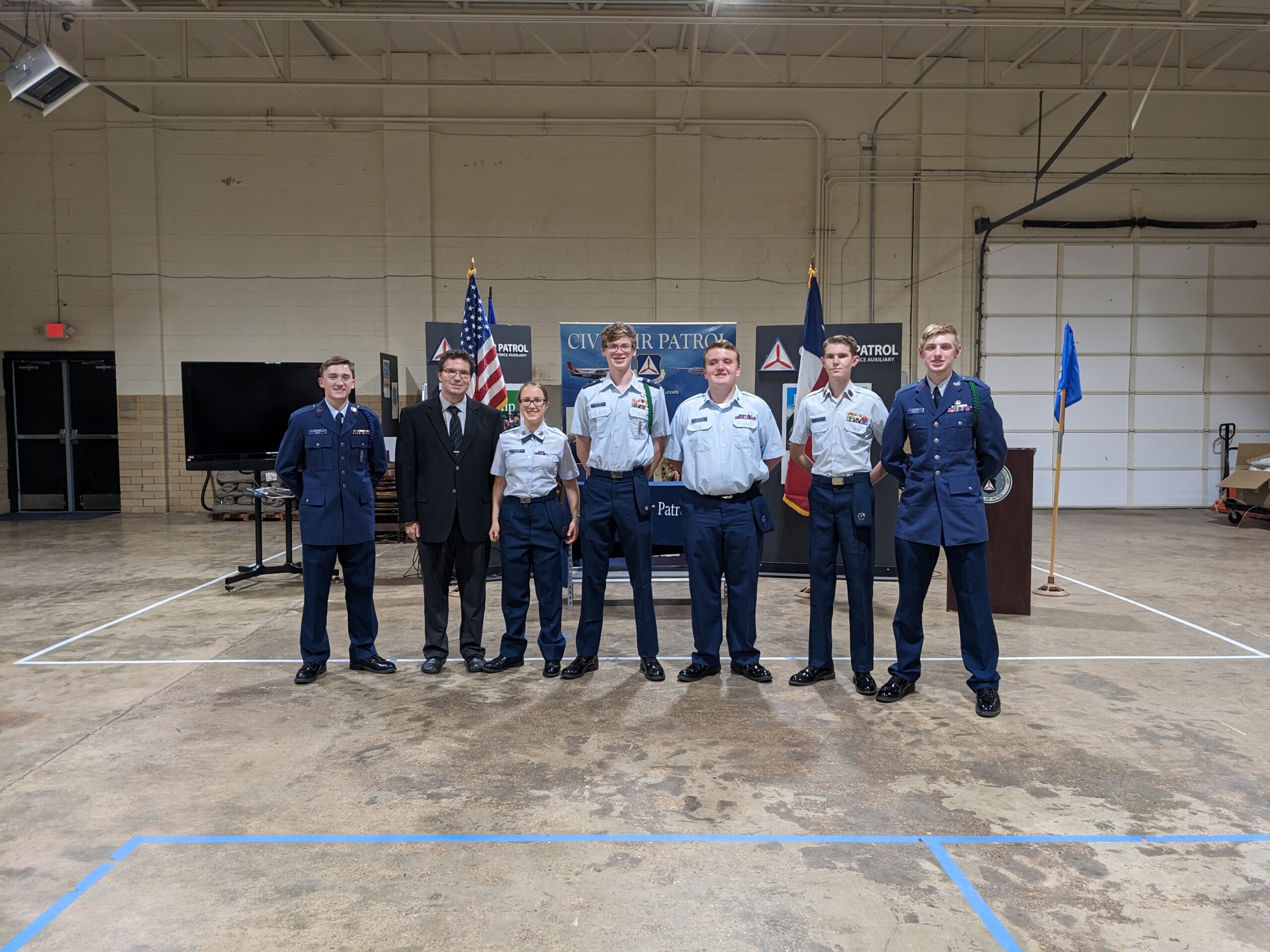 [Left to right in the group picture: Nate Smith, Dr. Quant, Joelle Quant, Abel Ketchen, Nikolai DonCarlos, Jericho Maness, Micah Spradley]
Share This: