Regents Daily News: February 12, 2013
Spelling Champs
Two Regents Academy teams won First Place in their division competitions at the Spelling Been in Lufkin, Texas, on February 2, 2013. The Spelling Bee is sponsored by the Kiwanis Club. Pictured below are the winning students at the luncheon that was held in their honor on February 6.
In the top picture is the 5th grade team: Ethan Fairley, Gavin Griner, Connor Young, and Zane Anderson, who won the 2nd through 5th grade competition.
Pictured below is the Regents 8th grade team: Haafiz Hashim, Sarah Grace Alders, and Colton Willhite, who won the 6th through 8th grade competition.
G-r-e-a-t j-o-b, students!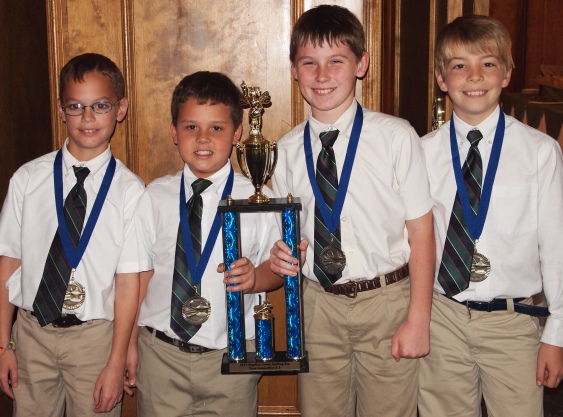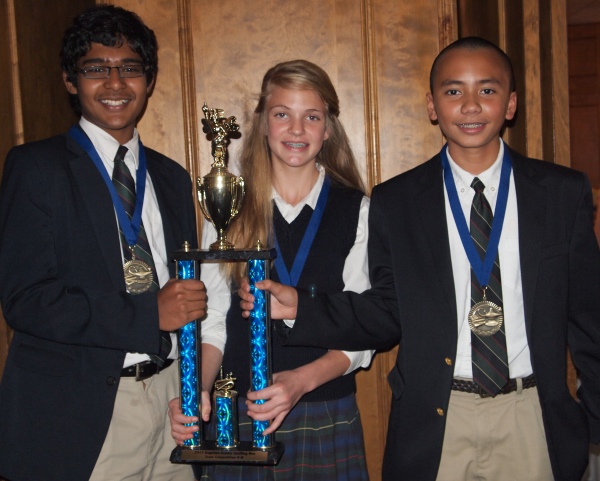 Share This: