Regents Daily News: November 27, 2012
"Bee" Our Guest, Dr. Monlezun
We were glad to welcome to campus Dr. Lee Monlezun, grandfather of 4th grader Cody Monlezun, on November 16.
Dr. Monlezun is a physician from Lake Charles, Louisiana, and is also an avid beekeeper. The class, who studies insects in their science class, enjoyed learning about bees and beekeeping from their guest.
Pictured below is Dr. Monlezun with Cody and his dad Lawrence.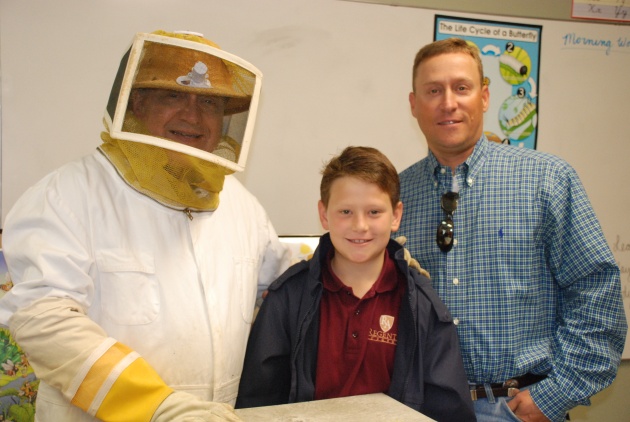 Share This: