Regents Daily News: August 2, 2022
Stephen Crescenzo
Regents Academy is excited to share the news of some recent summer accomplishments of one of its own, Stephen Crescenzo!In the 13-14 age division, Stephen finished in 1st place after a strong 36-hole performance of 72 + 73 to win by 4 strokes at the North Texas PGA Summer Series Championship, held at Prairie Lakes Golf Club in Grand Prairie, TX from 7/30 – 7/31.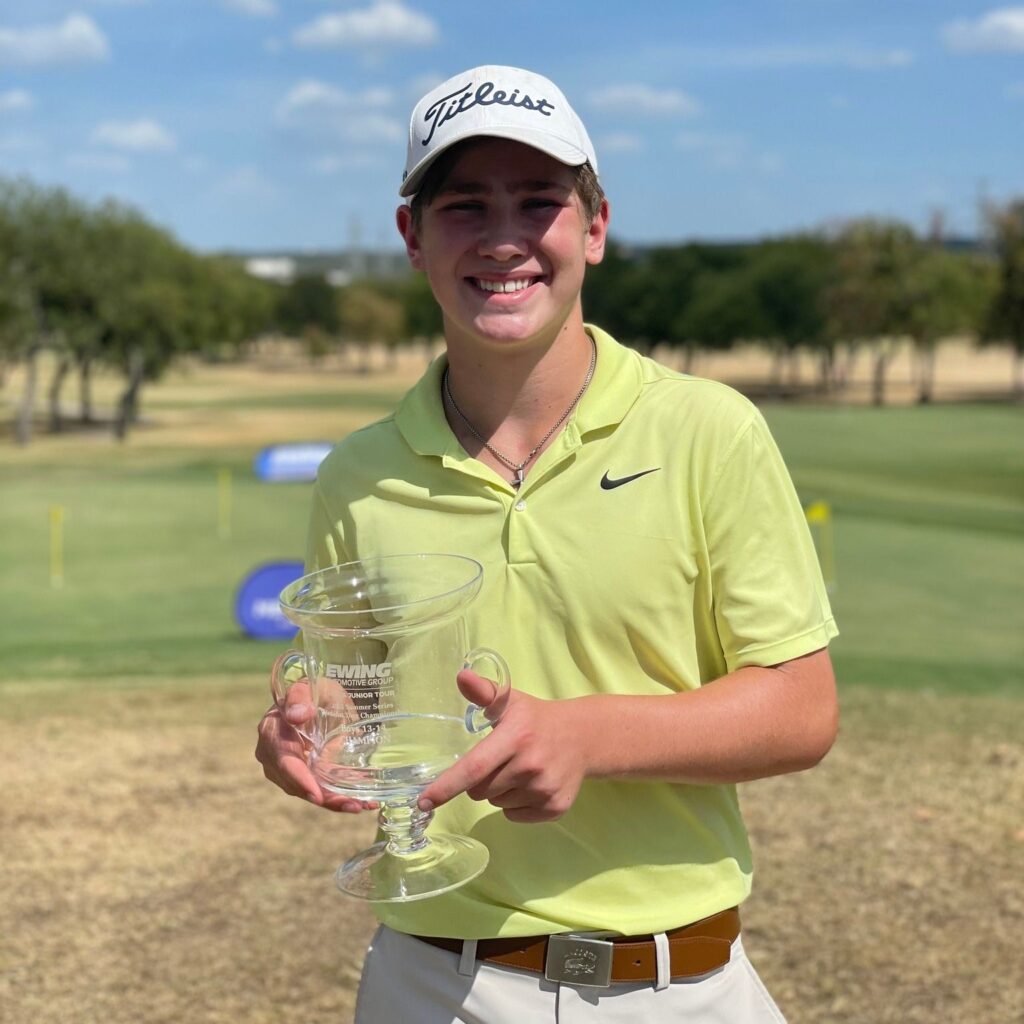 Spanning from West Texas, DFW, and East Texas, there were 369 golfers in the 2022 NTPGA Medalist 13-14 age division during the 2022 summer season. In this invitational tournament, only a select field of the top 30 players in this age division were invited to compete based on performance and points standings in summer 2022 medalist tournaments.
Stephen finished his NTPGA Medalist Summer season with four 1st place finishes, one 2nd place finish, and two 3rd place finishes over six tournaments. He also finished T-5 at the only STPGA Prestige Summer Tournament he entered when playing at the Vortech Contracting Mid-Summer Showcase at Westwood Golf Club in Houston, with a solid two-day performance of 75 + 78 = 153 amidst high winds and rainy conditions.
Stephen expressed, "I am thankful for the blessing of golf in my life and the opportunities it has given me. I give all the glory to the Lord for even being in this position. I am also very grateful for the support that my parents and family have given to me. Without them, I would not have been able to play golf. Golf is a difficult sport, especially mentally, and I felt that I was at peace and just enjoying the process both days of the summer series championship."
The Crescenzo family moved from The Woodlands area last year in 2021 and are thankful for the warm, family-friendly environment created by Regents Academy leadership and the community deeply rooted in Scriptures and Christian principles. Their children, Emma and Stephen, are eager to begin their junior and freshman years of high school here in August 2022.
Share This: