Regents Daily News: February 6, 2019
DAR Writing Contest Winners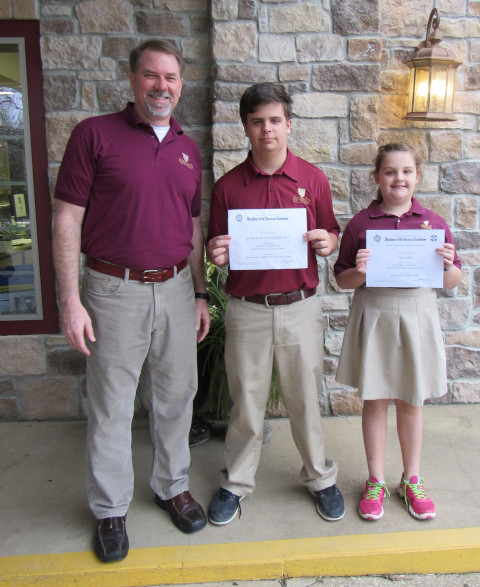 We are happy to announce the Regents Academy students who won awards in this year's Daughters of the American Revolution (DAR) writing contests.
Eighth grade student Quint Middlebrook won second place with his essay for this year's American History essay contest. 
In the Junior American Citizens (JAC) division of the DAR, we had a winner as well: Piper Jobe,  first place winner in the Short Story category for 5th grade.
We are very proud of both Quint and Piper. Congratulations! Of course, we know these winning papers get a little help from the teachers who oversee these efforts, so we also congratulate 8th grade writing teacher, Mrs. Wiggins, and 5th grade teacher, Mrs. Cunyus. Thank you, wonderful teachers! And congratulations, students and parents!

Share This: