Regents Daily News: November 21, 2019
9th Grade Pilgrims Voyage to Lake Naconiche
The 9th grade Omnibus class and their teacher, Mrs. Lauren Lawrence, have been reading Of Plymouth Plantation by William Bradford, the record of the experiences of the early Pilgrims and of the founding of Plymouth Colony.
The class took a trip to Lake Naconiche, where they re-enacted the colonists' journey and learned firsthand what it was like to be a Pilgrim.
Here is a brief recap of the day's events, from Mrs. Lawrence.
Bradford (Katelyn) journaled the day's events, starting with our expedition of "sailing" to America via the Golden Eagle, aka the Mayflower (or Regents' school bus). Before setting off on the windy sea, our elder Brewster (Susannah) gave a sentimental speech about why we decided to depart all we have ever known for a different land. Then we fell under Captain Standish's (Elijah's) command, as captain of the Golden Eagle, who guided us on the rough and windy seas and eventually lead us to find beaver. We then partook in a feast where Squanto (Gabe) served us all our Thanksgiving meal and then taught us about the local flora and fauna. Robinson (Quint) gave an endearing sermon that sparked genuine conversation amongst us all. However, because of the fall of man, there can never be a sinless and perfect colony and thus the pilgrims had a crook among them, Weston (Haylee), who swindled the colonists throughout their exploration.
And only one student fell in the lake! (We'll leave it to you to guess who it was…)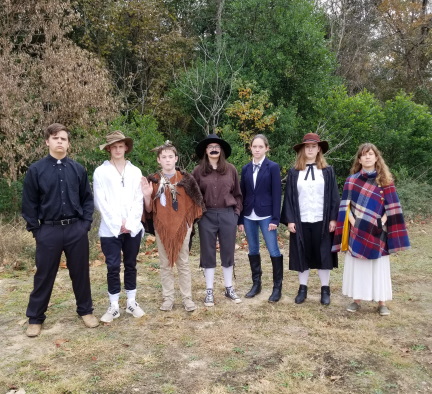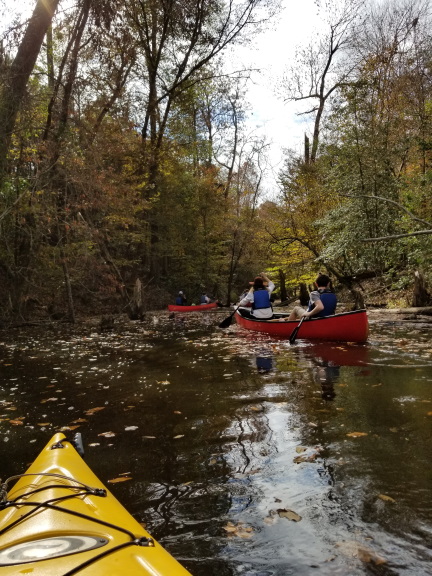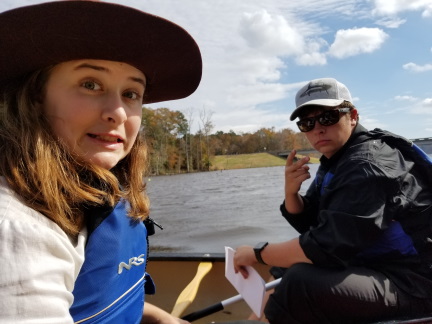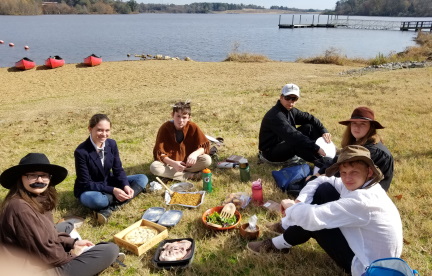 Share This: