Regents Daily News: April 12, 2013
State Champs!
The Regents Speech and Academics Team won the TAPPS 1A championship on April 5-6 at Concordia University in Austin, Texas. The team competed against 29 other teams.
Our 12-member first-place team scored 96 points. (By comparison, the second place team brought 21 students and scored 73 points.) Among our team's many accolades, three students won first place in their categories, including Persuasive Speaking, Original Oratory, and Calculator.
State champs!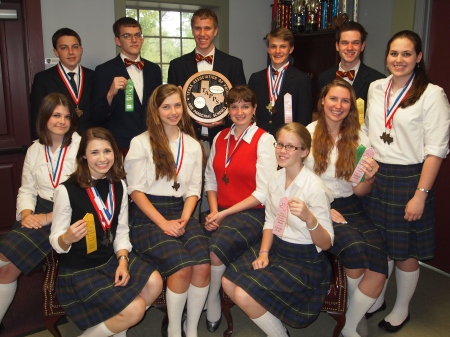 Share This: