Regents Daily News: April 3, 2012
Congratulations, DRT Essay Winners!
Congratulations to Wesley Young, son of Tim and Kelly Young, whose paper about the Battle of San Jacinto placed first in the 7th grade Texas history contest sponsored by the Nacogdoches Chapter of the Daughters of the Republic of Texas. Mrs. Suzanne Warlick, chapter president, presented certificates to all of the 7th graders who participated in this year's contest.
Wesley's paper won at the district level of competition and will go on to compete at the state level.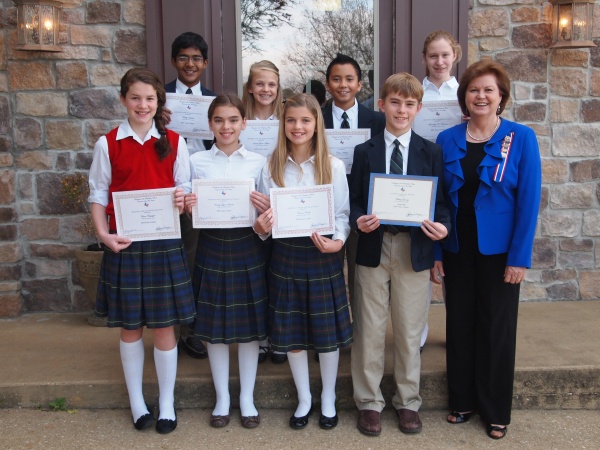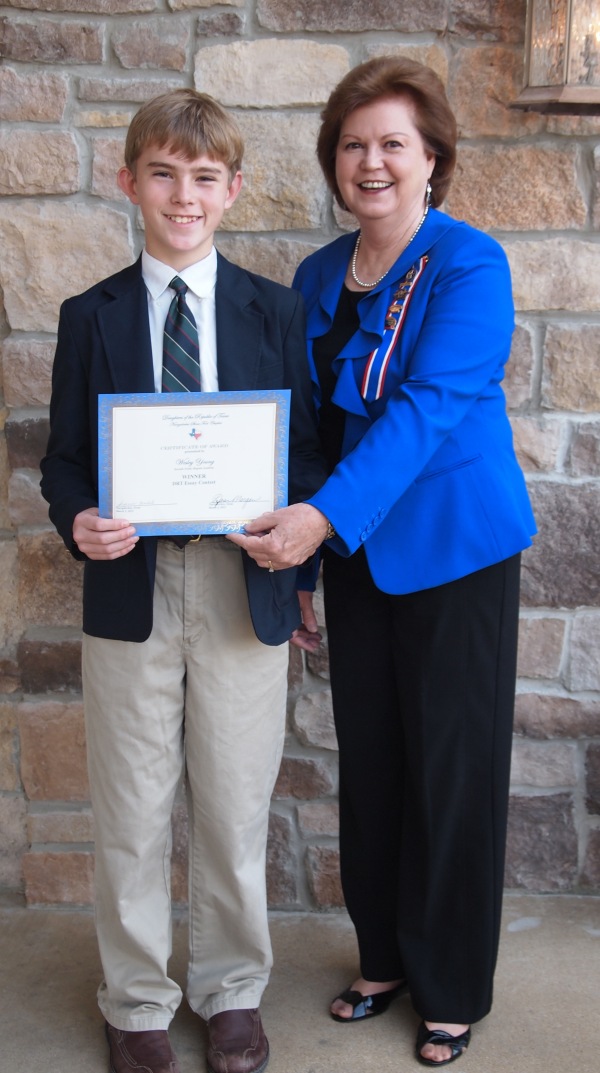 Share This: