Regents Daily News: August 12, 2013
A Day With Wes Callihan
God has blessed Regents Academy with gifted, talented, devoted teachers who love the Lord and love to teach. One of my favorite things in the world is to encourage and bless them.
As we begin a new year, I was able to schedule some beginning-of-the-year encouragement and instruction for our teachers by a wonderfully gifted Christian classical educator, Wes Callihan. Mr. Callihan spent the day last Friday with our teachers, sharing his own journey as a student and teacher and encouraging us to be lifelong learners ourselves.
It was a rich and refreshing day, and we appreciate Mr. Callihan's willingness to join us. You can find out more about Mr. Callihan at his website, Schola Classical Tutorials.
Good things are to come this year!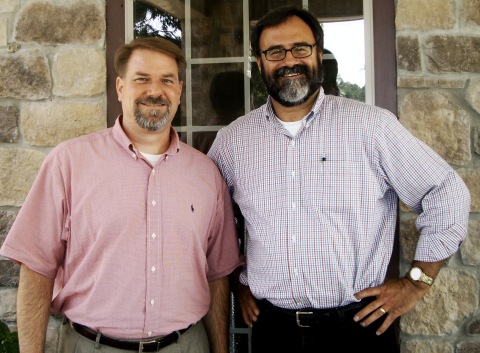 Share This: