Regents Daily News: February 7, 2014
Superior and excellent musicians – To God be the glory!
Congratulations to our high school music students who auditioned at the TAPPS regional contest yesterday.
ALL of our students earned either a 1 (superior) or a 2 (excellent) rating!
And we have 8 soloists advancing to state in March. We are very proud of all of them!
And we are very thankful for our own Miss Emily Alders for accompanying three of our students.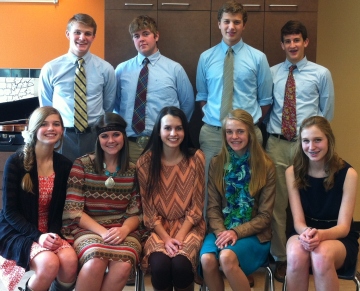 Share This: