Regents Daily News: January 13, 2020
A Mission in Submission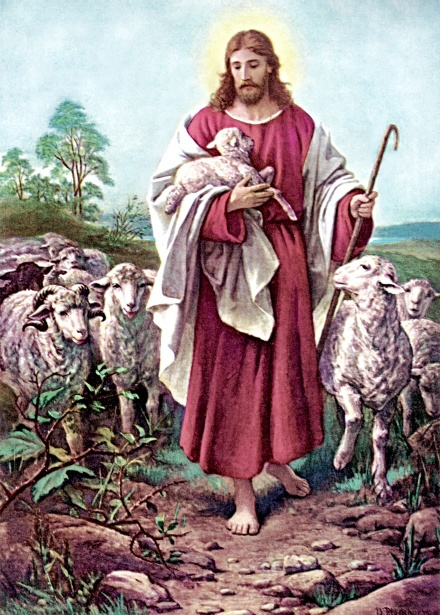 One of the foundations of our school is commitment to the absolute supremacy and Lordship of Jesus Christ. Having been raised from the dead in power, He is now seated at His Father's right hand, so He is "far above all principality and power and might and dominion, and every name that is named, not only in this age but also in that which is to come. And He put all things under His feet (Eph 1:21-23). Our job is to love, serve, imitate, and follow Him, and, further, to teach our children to do so also. This is our purpose as a school. Our school's mission is in submission to the Lordship of Christ.
So we can have smart kids who excel academically with curve-busting SAT scores, eye-popping scholarships, and mind-blowing vocational success, but if we've not cultivated in them a desire for His kingdom, then we're in danger of gaining the whole world and losing their souls.
Lord, deliver us.
Consider the words of the Apostle Paul: "For the weapons of our warfare are not carnal but mighty in God for pulling down strongholds, casting down arguments and every high thing that exalts itself against the knowledge of God, bringing every thought into captivity to the obedience of Christ" (2 Cor 10:4-5).
Jesus is Lord of all. He is Lord over civilizations and cultures, kings and rulers, peoples and powers, both visible and invisible things. He is Lord over thoughts and worldviews, philosophies and loyalties, both those things that are devoted to Him and those things that are not. So we must line up "every thought," every loyalty, everything in our lives with Him and His will. And God has given us mighty weapons to use when we enter into the combat it takes to do this. Our little ones – the children God gives us – are the key weapons God has prepared for us. Education is our work of arming, sharpening, and training our children for battle in the service of Christ and His kingdom. We are always in battle, and we are always called to be faithful to the One who is Lord of all.
As Dutch theologian and journalist Abraham Kuyper wrote, "No single piece of our mental world is to be hermetically sealed off from the rest, and there is not a square inch in the whole domain of our human existence over which Christ, who is Sovereign over all, does not cry: 'Mine!'"
Let me urge you to stay true to the classical Christian vision because Christ is Lord of all.
"He is the image of the invisible God, the firstborn over all creation. For by Him all things were created that are in heaven and that are on earth, visible and invisible, whether thrones or dominions or principalities or powers. All things were created through Him and for Him. And He is before all things, and in Him all things consist. And He is the head of the body, the church, who is the beginning, the firstborn from the dead, that in all things He may have the preeminence (Col 1:15-18).
Share This: