Regents Daily News: November 29, 2018
Hosting Leadership Nacogdoches
On November 15, 2018, Regents Academy was honored to host Leadership Nacogdoches on campus, as a part of the group's Education Day. Leadership Nacogdoches, sponsored by Nacogdoches Chamber of Commerce, is a "nine-month training program [that] develops new leaders in our community. Participants learn about the driving forces and services in Nacogdoches while developing personal strengths and valuable skills." We were pleased to work with Dr. Judy Abbott, Dean of SFA's College of Education, as she coordinated the group's visit.
The group of community leaders gathered on campus to hear about the mission and work of Regents Academy, as both a private school and a classical Christian school. The visit included large-group presentations, tours of the Grammar and the Logic/Rhetoric Schools, visits to classrooms, and meeting school staff members.
Thank you, Chamber, for serving our community and for including Regents Academy in this wonderful program!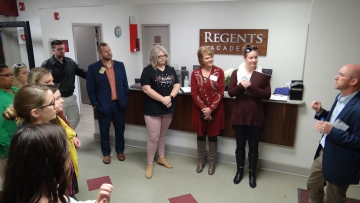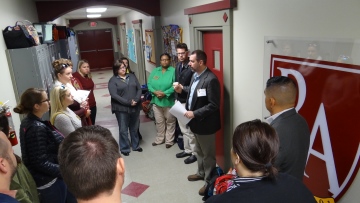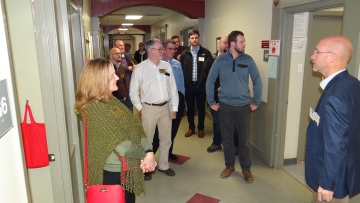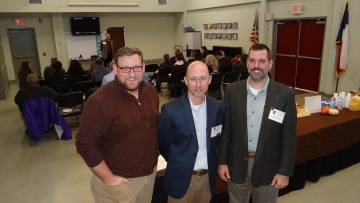 Share This: