Regents Daily News: June 5, 2018
2018 Unsung Heroes
The recipients of the 2018 Unsung Hero Award are Dr. and Mrs. Kyle  and Becky McMorries. Through Kyle and Becky's generosity and service, Regents Academy was able to provide Chromebook labs for Logic and Rhetoric School students and upgraded infrastructure to support the new technology.
The Regents Board expressed their gratitude and appreciation for the McMorries at the school's Academic Awards Ceremony on May 29, 2018.
Thank you for your selfless service, Kyle and Becky!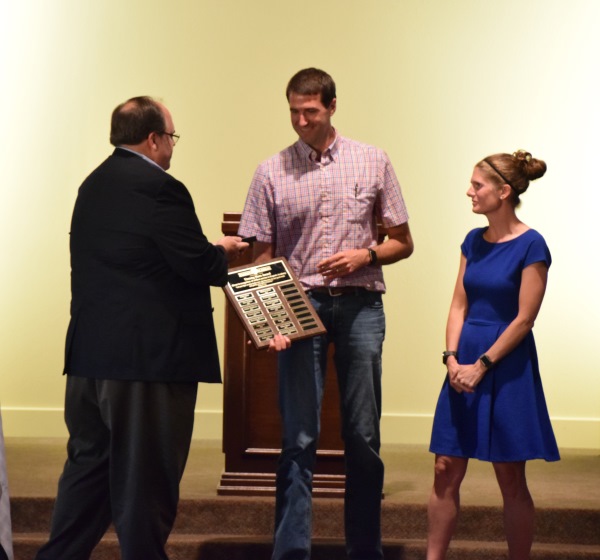 Share This: