Regents Daily News: November 18, 2022
Regents Daily News: November 18, 2022
TAPPS Junior High Solo Competition
This past weekend five of our students participated in the TAPPS Junior High Solo Competition in Austin. We are delighted to announce that four of our students received a "Superior" (1) rating, and one student received an "Excellent" rating (2). Below is the list of competitors:
-Titus Atwood, 6th grade, cello (1)
-Eleanor Quant, 6th grade, violin (1)
-Nate Waggoner, 6th grade, piano (2)
-Susannah Ketchen, 7th grade, recorder (1)
-Joelle Quant, 8th grade, violin (1)
We are so proud of our orchestra students and the hard work they put in to receive these great scores!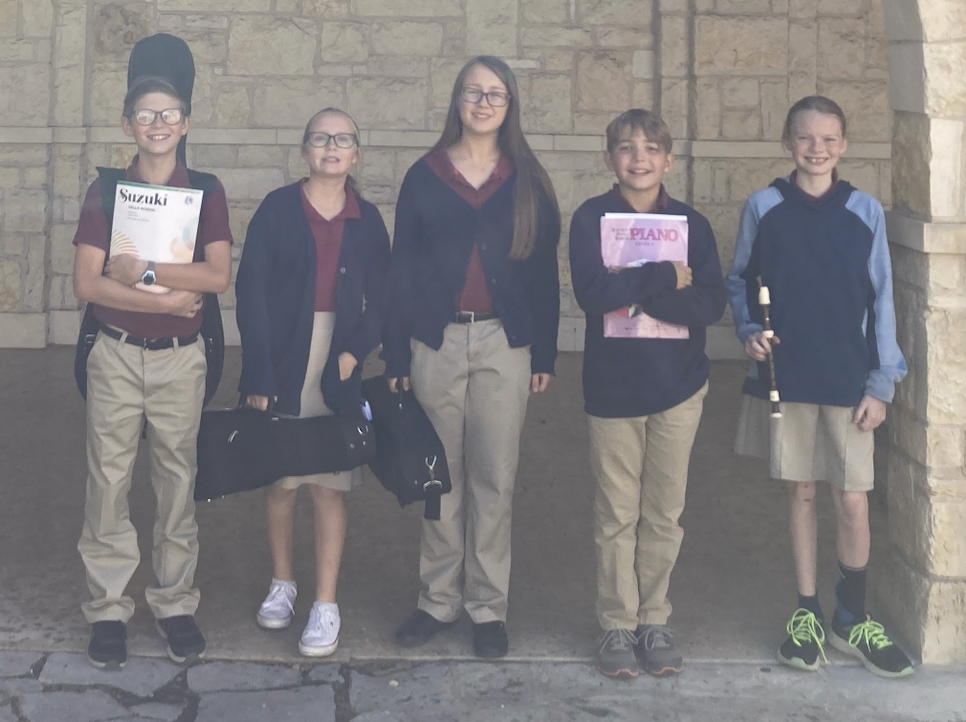 Share This: