Regents Daily News: May 29, 2018
Things You'll Never Hear at Regents, Lord Willing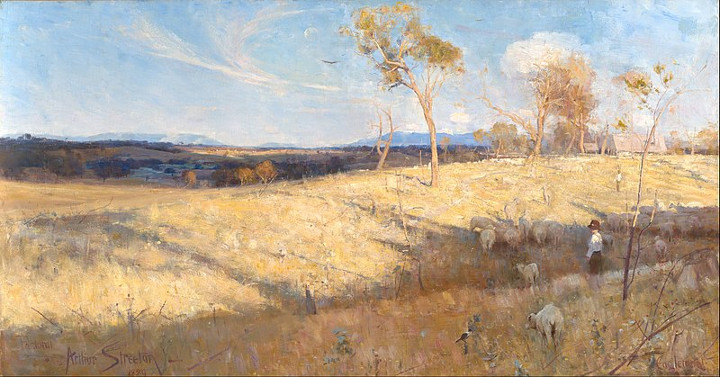 As we close out another school year, I offer my gratitude to God and my congratulations to you on a great year of learning, growth, perseverance, and peace. Here at the close of the year, it's good to stop and consider just what our children are receiving in this distinctly Christian and classical education in which they are being nurtured.
So, here are a few things that in the years ahead you and your children, Lord willing, will never hear at Regents Academy.
"God is irrelevant. You know, 1+1 is still 2 even if you don't worship Jesus." In fact, your child will be told over and over again that we know reality only because the Triune God is, and His Son, the Divine Logos, is the meaning of all math and history and language and literature and science. We aim, unapologetically, for the Lord Jesus Christ to be the center of every lesson and every subject and every classroom.
"You have to decide for yourself what's right and wrong." In fact, your child's teachers and administrators are under the authority of the Word of God, and they seek to apply the truth of Scripture to every heart and life, beginning with their own. God is the author of all that is right and just, and He alone decides what is right and wrong. It is our job, as His redeemed people, to know His truth and follow it in order to glorify Him. Your child will be told "No" when their actions, words, or attitudes are sinful, foolish, or unloving. This is what Christian love looks like.
"We're spending class time getting ready for the STAAR test." In fact, at Regents Academy standardized testing serves as an objective way to measure the learning we are already providing – something we believe accords with the actual educational value of standardized testing. In other words, we aim actually to teach the Trivium, not test scores. Every day in class, students are being trained and educated according to our school's mission statement, not any standardized test.
"The only thing that matters, at the end of the day, is academics: test scores, college entrances, scholarships, and careers." In fact, we are interested in so much more than the gray matter and future earning potential of your children. We desire to shape their virtue and habits and hearts and relationships as human beings and image bearers. Regents Academy is not a prep school, though we provide many of the same academic benefits of a prep school. Our vision for our students reaches far beyond academics to the character, passions, and personhood of our students. This is why we partner with parents.
"There's a new educational fad that we're going to try out next year. We hope it works!" In fact, the beauty of classical Christian is its embrace of what educator Christopher Perrin calls a well-walked path of the tried and proven. Theologian Thomas Oden referred to "the cheap promise of radical newness" which is "the most boring and repetitious of all modern ideas." Classical Christian education rejects the whole notion of fads and instead seeks to embody an older, deeper way of educating that is more relevant than ever in our fragmenting culture.
Now, maybe you're thinking of other things you'll never hear at Regents Academy:
"Tuition is going down and there's no more fundraising."
"Homework is cancelled forever."
"We are so over reading."
Well, yes, in fact nothing is getting cheaper these days, and we do need to fundraise. Sorry, but homework is indispensable. And it's true: we will never fall out of love with books!
But we hope you can continue to be such faithful parents who so lovingly support your children's school and sacrifice daily to provide an excellent education for your most precious responsibilities – your children.
We look forward to keeping our end of the bargain, however imperfectly, in the years ahead and seeking to fulfill our mission of serving your family by providing a classical and Christian education and training your children to view all areas of life and faith from a Christian worldview and equipping them to lead lives of virtue, display mature character, love learning, and serve the Triune God.
May God bless your family this summer!
Share This: