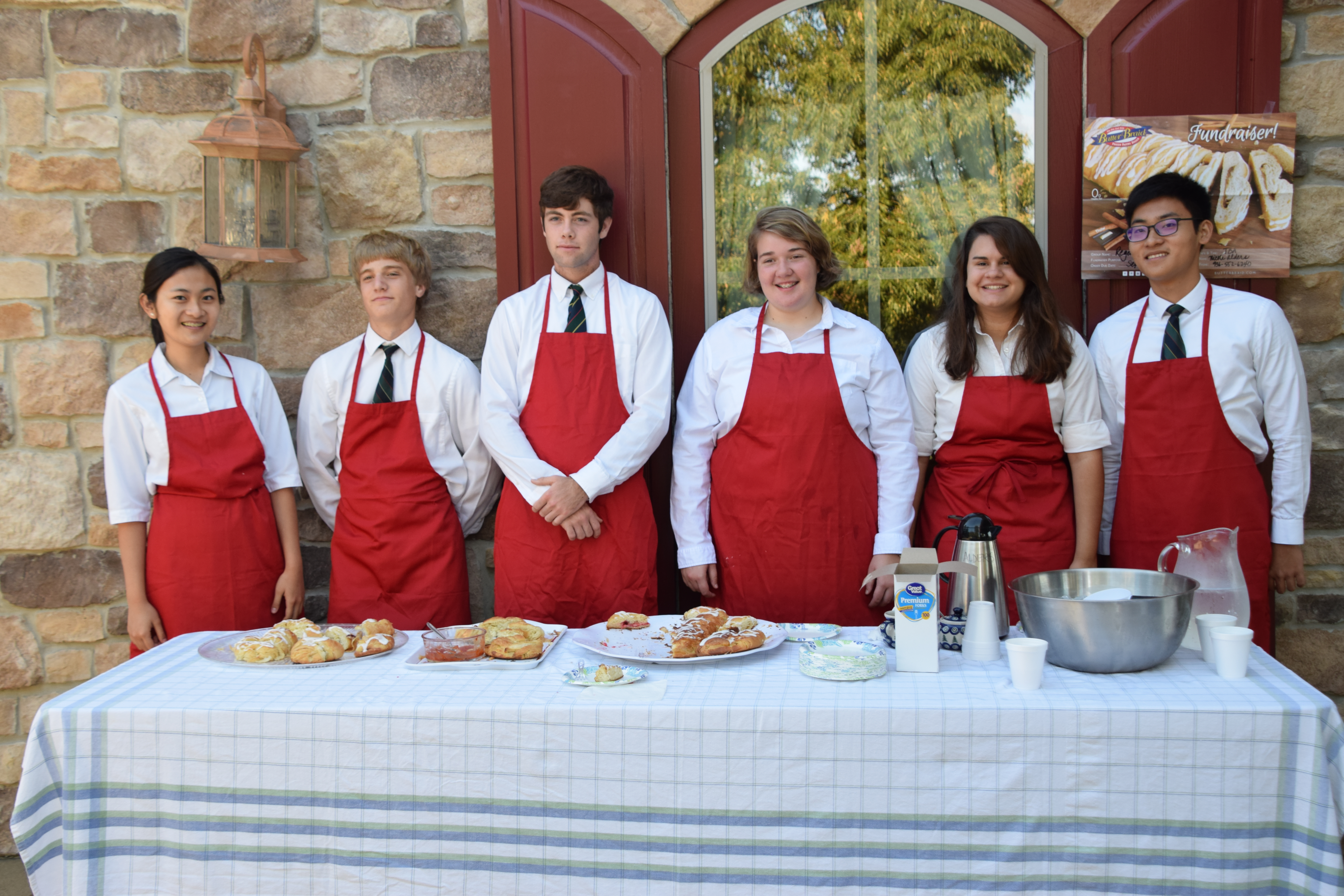 It's time to sell ButterBraid!
This year we're happy to announce that we have a specific target for our fundraising: a new monument sign for the school! It's going to take approximately $10,000 (possibly more) to purchase our new sign, so SELL, SELL, SELL!! Our school keeps 40% of each Butter Braid pastry we sell. Yes, they seem expensive, but they're delicious, unique, easy-to-prepare for a home-baked treat, and they help our school fund specific projects like a new school sign. (And you can't get them anywhere else!)
This year we have TWO new products: a savory 4-cheese & herb ButterBraid that's truly delicious. It can be served with marinara sauce and even comes with a small container of sauce. Also new this year are Apple Dumplings (4/package): fresh whole apples wrapped in flaky pastry for you to bake in your oven and serve hot – with your favorite ice cream. Yum! What a wonderful fall treat!
This past 
Wednesday
, our six seniors enjoyed passing out samples to friendly parents and grandparents to kick off our two-week campaign. Remember: we only have 14 days to sell all we can, and don't forget there are prizes for the TOP TWO persons who sell the most pastries (# of items). If you have any questions, contact Mrs. Nicole Alders (
Lnalders@gmail.com
). She'll be happy to help!
Order forms (and money) are due back in the office by September 29th. Let's do our best to meet our goal of at least $5,000 this year!
​​​